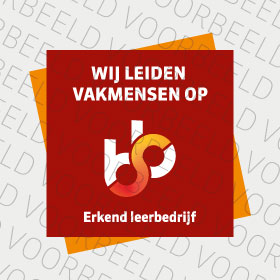 Connection Systems is een erkend leerbedrijf van SBB, door studenten te helpen opleiden leveren wij een belangrijke bijdrage aan de toekomst van het vakmanschap. Connection Systems heeft een erkenning voor de volgende 3 opleidingsmogelijkheden:  
Monteur elektrotechnische installaties (25333)
Technicus engineering (25297)
Eerste monteur elektrotechnische industriële installaties en systemen (25331)
Assistent installatie- en constructietechniek (25253)
Technicus mechatronica systemen (25344)
ICT-beheerder (25189) (4)
Expert systems and devices (25606)
Evenals de overheid stimuleert Connection Systems de inzet van mensen met een afstand tot de arbeidsmarkt. Middels Social Return helpen wij, als opdrachtnemer van gemeentes, werkzoekenden en jongeren aan een baan of stageplek.